Could farmers actually be facing Urea shortages next season?
February 05, 2022
The headlines about urea (nitrogen) shortages have been free-flowing in recent weeks and months, elevating concern among farmers about of a lack of availability of urea fertiliser next season.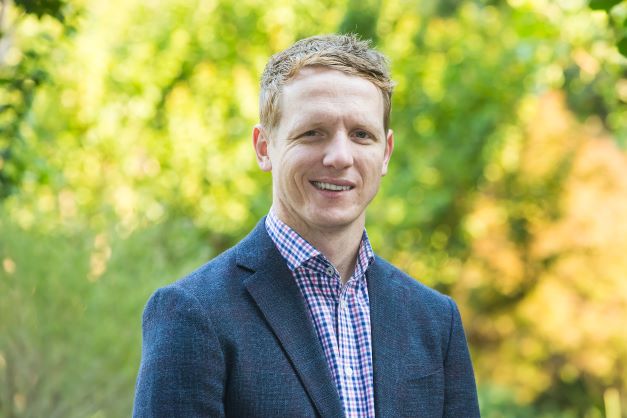 Confusing the issue is that the commentary has mainly been in the context of a shortage Diesel Exhaust Fluid (DEF), also known as the brand name, Adblue, Rabobank senior agriculture analyst, Wes Lefroy said. "DEF is made using Technical Grade Urea (TGU), which is similar to urea fertiliser, but made with a slightly different process. Given TGU is a different product, and comes from different origins to our urea fertiliser, do we need to be concerned about availability of urea fertiliser next winter?" he said.
"We are confident supplies will be available, although risks are much higher than usual and there is no doubting the current high prices and tight global supplies."
According to Mr Lefroy recent tenders can give some indication of supplies producers have on hand. "The two most recent Indian tenders were oversubscribed by more than double. Some 1.19m tonnes of urea was booked for the most recent December 23 tender, after offerings of 2.75m tonnes."
"In recent weeks, we've started to see some nitrogen supply come back on line in Europe. Additionally, the International Fertiliser Association (IFA) is expecting 4 million tonne of new nitrogen production capacity to come on line in 2022, compared to a supply decline in 2021, which will help to ease global balance sheets," he said.
"At home over the past 12 months, we've seen Australian imports be remarkably resilient. Despite the significant ocean freight delays, a record amount of Australian urea reached our shores this year. As of the end of September, according to IHS Markit, over 2.5 million tonnes were imported, 360,000 tonnes more than the same point in 2020. Importers have also worked to bring in product slightly earlier than usual, to mitigate against long shipping lead times."
Mr Lefroy said with about four months to run before farmers will start applying urea, there are, of course, factors which could create shortages.
"The global market is the first factor which could de-rail local supply. If we were to see the ongoing supply disruptions that have plagued 2021, this would have large implications for local supply. This could be physical, such as hurricanes or snowstorms, or geopolitical, such as export restrictions," he said.
"We're watching the Russia and Ukraine situation very closely. Russia is a large supplier of gas into the EU, while a large proportion of fertilizer itself is produced by Russia and its ally Belarus. So, any interruption to production or further sanctions may send fertilizer prices skyward."
"Another significant factor is local demand. Urea sales in Australia vary quite significantly on an annual basis. In the past five years alone, national urea sales have increased by as much as 18 per cent and decreased by as much as 11 per cent year-on-year, depending on the size of the crop. Exacerbating this are this year's higher prices, meaning both retailers and farmers may be running less inventories to avoid downside price risk – leaving less available for 'just in time' decisions." 
Mr Lefroy noted, it's important to remember it's early days for local urea supplies for next season. January is one of the quietest months of the year for imports, spot sales and applications. Typically, around 65 per cent of Australia's imports hit our shores from March to June.
"For growers, being in close communication with suppliers about their urea requirements will be as important as ever this season," he said.
To find out more about other Rabobank research, contact Rabobank Bunbury on (08) 9726 7100 or subscribe to RaboResearch Food & Agribusiness Australia & New Zealand on your podcast app.
Rabobank Australia & New Zealand Group is a part of the global Rabobank Group, the world's leading specialist in food and agribusiness banking. Rabobank has nearly 120 years' experience providing customised banking and finance solutions to businesses involved in all aspects of food and agribusiness. Rabobank is structured as a cooperative and operates in 38 countries, servicing the needs of approximately 8.6 million clients worldwide through a network of more than 1000 offices and branches. Rabobank Australia & New Zealand Group is one of Australasia's leading agricultural lenders and a significant provider of business and corporate banking and financial services to the region's food and agribusiness sector. The bank has 94 branches throughout Australia and New Zealand.

Content and references are the author's own work and may not reflect the views of A Country Practice Accountants Group or it's members.